MAGRO'S MEAT PROCESSING » About
About Us
Magro's Meat Processing is here to serve your family. Explore the ways we could help you.
Let Our Family Feed Your Family
At Magro's, we take great satisfaction in offering our clients top-notch, locally-sourced butchered meat at an affordable price.
We are not a large grocery chain. Since we are a family-run business, we don't sell anything that we won't put on our own tables. We try to provide economical pricing for our products without compromising on freshness, flavor, or quality.
Since our family name is on the package, we are confident in our offerings. We offer hormone and steroid-free cattle and hogs from nearby farms, giving the quality and freshness of our products you won't find anywhere else. At our Springfield facility, all meats are processed and matured before being vacuum sealed and quickly frozen to preserve their farm-fresh flavor.
Let us serve as your neighborhood butcher, and we'll treat you like family!!.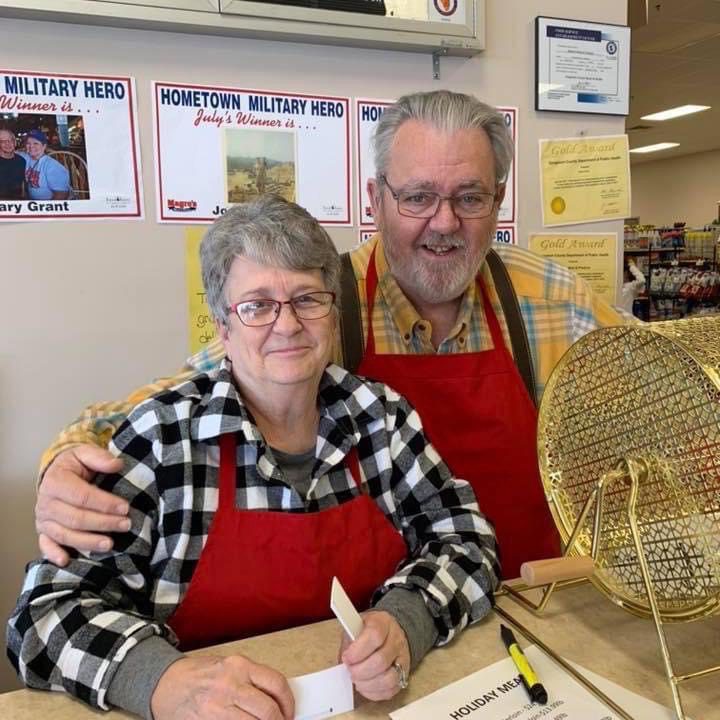 Tom Magro – Founder of Magro's Meats and Produce
Like many boys of his generation, Tom Magro grew up hunting and butchering his own harvested meats.
Tom graduated from St James Trade School in 1968. After his return from Vietnam, with an honorable discharge, he married Vicky in 1971 and started his family soon after. Tom worked as an apprentice meat cutter and later opened the "Meat Boutique" in 1976 in Springfield on North Grand.
With a love for the outdoors, Tom and Vicky moved the family to Montana in 1978 where Tom worked butchering everything from deer, antelope, and elk to bear.
In 1989 Tom and Vicky moved the kids, Tony, Tommy, and Tracy back to Springfield to be closer to family. At that time, Tom worked for wildlife nuisance control throughout the State. The demand for his skills followed him, and he eventually turned their garage into a butcher shop for processing deer, complete with walk-in coolers, during hunting season.
The requests for his abilities continued to evolve and progress, and they eventually outgrew the small transformed garage. In 2001, the Magro's purchased and re-opened the meat locker in Auburn, IL. At that time, Vicky left her career as a teacher and joined the demanding family business wrapping, packaging, and taking care of the office.
Tony Magro joined the family business in 2003 as a butcher who learned from his father, the best in the industry. As young boys, Tony and his brother, Tommy, would help dad by skinning deer while standing on milk crates. Tom taught the boys various processing skills over the years.
2006 saw Tom and Vicky's daughter, Tracy Magro, join the business in the office. Tracy also helped with packaging, cooking, and whatever else was needed.
In 2016, the Magro's relocated the family business back to Springfield and expanded their butchering services with a small grocery store. The full store served the community from the Laketown area of Springfield by remaining open 7 days a week until 2020, when Covid changed the way of life for everyone. The store remained open but went through a few changes and has emerged back to the original roots of meat processing.
On June 8th, 2021, Tom Magro, the patriarch and founder of Magro's Processing and later Magro's Meat and Produce, lost his battle with cancer. His legacy, Magro's Meat Processing, is still alive and well continuing to serve Central Illinois today.